Zapiekane lawasze z mięsem mielonym i warzywami to świetna propozycja na fajny obiad. Placki lawasz są bardzo delikatne i smaczne, idealnie łączą się z mięsem i warzywami. Takie placki możemy przygotować na milion sposobów. Na zimno jak i ciepło. Idealnym dodatkiem do tak przygotowanego dania jest sos czosnkowy. Fajnie podkręca delikatny smak placka lawasz oraz mięsa.
SKŁADNIKI:
500 g mięsa mielonego wieprzowego,
1 cebula,
pół papryki czerwonej,
1 duża marchewka,
sól i pieprz do smaku,
1 łyżeczka oregano,
1 łyżeczka bazylii,
szczypta kurkumy,
pół łyżeczki ostrej papryki,
100 ml przecieru pomidorowego,
5 placków lawasz,
około 10 łyżek ketchupu do posmarowania,
100 g sera mozzarella.
WYKONANIE:
Na patelnię wlewamy olej około 2-3 łyżek rozgrzewamy i wrzucamy mięso mielone. Cebulę i paprykę kroimy w kosteczkę. Marchewkę obieramy i trzemy na tarce o dużych oczkach. Warzywa dodajemy do mięsa i dusimy około 20 minut.
Następnie dodajemy przecier pomidorowy oraz przyprawy. Dusimy jeszcze około 5 minut.
Przygotowanym farszem nadziewamy lawasze. Na każdy placek wykładamy 5-6 łyżek mięsa z warzywami i składamy jak krokiet. Boki składamy do środka, następnie zwijamy rulon. Jeżeli chcecie zobaczyć jak to robiłam, zachęcam do obejrzenia filmiku.
Przygotowane lawasze układamy do naczynia żaroodpornego posmarowanego delikatnie olejem.
Każdy lawasz smarujemy 2 łyżkami ketchupu. Całość posypujemy startym serem mozzarella.
Całość zapiekamy 20 minut w 200 stopniach.
Tak przygotowane lawasze możemy dodatkowo podać z sosem czosnkowym.
Zapraszam do obejrzenia filmiku z przygotowania krok po kroku zapiekanych lawaszy z mięsem mielonym i z warzywami 😉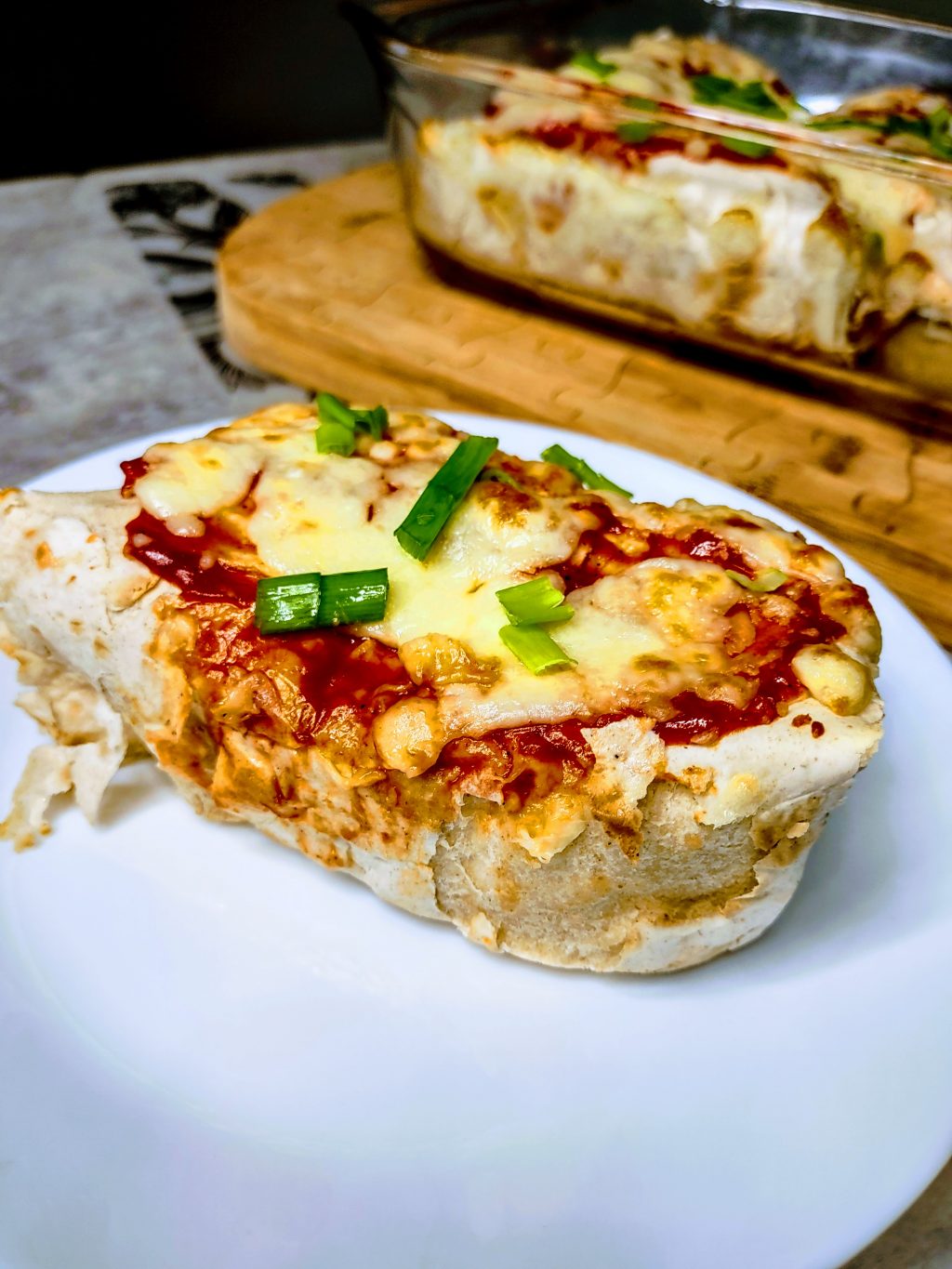 Jeżeli przygotowałeś/aś Zapiekane lawasze z mięsem mielonym i warzywami wyślij mi zdjęcia z efektów pracy będzie mi bardzo miło i z przyjemnością dodam je do wpisu 😉
Życzę udanych wypieków 😉